Overwatch Duo Queue Boost
We operate on all platforms
PC
PS4/PS5
XBOX
When will we start playing?
As soon as you make your order, your booster should be in touch with you within the next 1 to 2 hours. After that you guys will be able to schedule to play whenever you want.
Can my friend join us for the duo session?
Generally, we do not allow this unless you make an order for your friend as well. Boosters may make exceptions sometimes, so feel free to ask them as long as you understand that they're not obligated to bring your friend along.
How much SR will we get per win?
That depends on your individual performance as well as the MMR of your account. Regardless, we will still get you to your goal/desired SR as long as you purchase this service, so don't worry.





Anonymous
XBOX
SR Boost from 2892 to 3000
"Syrax is a wonderful booster. It was done super fast and efficiently. Thank you very much!"





Anonymous
PC
SR Boost from 1602 to 2600
"Reliable did it in one day, best booster for overwatch let me tell you, comunication was great ! "





Anonymous
XBOX
Duo SR Boost from 2366 to 2700





Anonymous
PC
SR Boost from 3510 to 3750
"Great service, the fastest around, and please choose Helper as your booster, he's specialist in securing the wins!"





Leonard
PC
SR Boost from 2298 to 2700





Anonymous
PC
SR Boost from 2850 to 3050
"Sonicz is amazing. If you need a booster make sure to ask for him. He won every game and finished my order in less then a day . Very helpful and always kept me updated on things. Definitely going to use him again if I need a boost."





Anonymous
XBOX
SR Boost from 3507 to 3800





Beny
PC
SR Boost from 3450 to 3500
"Lovely, kind and fast ☺️ I wonder if he/she is coaching 🤔😋 "





Someone
PC
SR Boost from 2945 to 3100
"Really good booster , 11/10 , recommend for everyone "





Anonymous
PC
SR Boost from 2000 to 3000





Anonymous
PS4/PS5
SR Boost from 3918 to 4050
"really fast push. I am impressed :)"





Mechin David
PC
SR Boost from 1944 to 2300
"Helper always delivers. Got a lot of extra SR too! 5/5"





Anon Overwatch Player
PC
SR Boost from 2007 to 2200





Slime
PC
SR Boost from 3973 to 4050





Andy
PC
SR Boost from 2969 to 3150





Anonymous
XBOX
SR Boost from 2916 to 3100





Anonymous
PC
Duo SR Boost from 2416 to 2700
"quick and professional!"





Anonymous
PC
Duo SR Boost from 2590 to 2700





Anonymous
PC
SR Boost from 3554 to 3700





Anonymous
PC
SR Boost from 2895 to 3000
What is Overwatch boosting and how does Duo Skill Rating boost work?
We are aware that many players suffer from the toxic hell that ranked matchmaking in Overwatch is. Therefore, we decided to offer our Overwatch boosting services. To help you avoid all the trolls and DPS instalockers. We know how frustrating it is to play with such people, and we want to help you by getting you out of elo hell and into a bracket where you can have some decent games.
Our Duo Skill Rating boost service provides just that by pairing you up with a professional booster to fulfil your order and get you to your desired SR. Using our Duo boosting service, you can avoid any kind of suspicions or worries because you are essentially just playing the game together with a friend (a friend who happens to be extremely good at Overwatch). Your friends will never know, and you will never get your account suspended for it.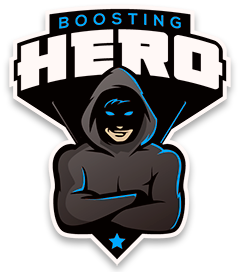 About our Overwatch Duo Skill Rating boost service
We offer the guarantee of getting you to your desired SR. We basically pair you up with one of our professional boosters for your order, and you would group up with him to play out your games together until you reach your goal. We have boosters in every region, so you don't have to worry about us finding someone suitable for you. We will also work around your playing schedule so if even you have work or school commitments, you don't have to worry. We'll arrange for someone to be online during your playing hours.
What happens after I make my Overwatch boosting order?
Once you have made payment, we will redirect you back to your order page where you can provide us with all the details we need to start working with you on your order. In this case, we will only need your BattleTag so we can add you and find you in-game, then schedule a time to play out your games with you.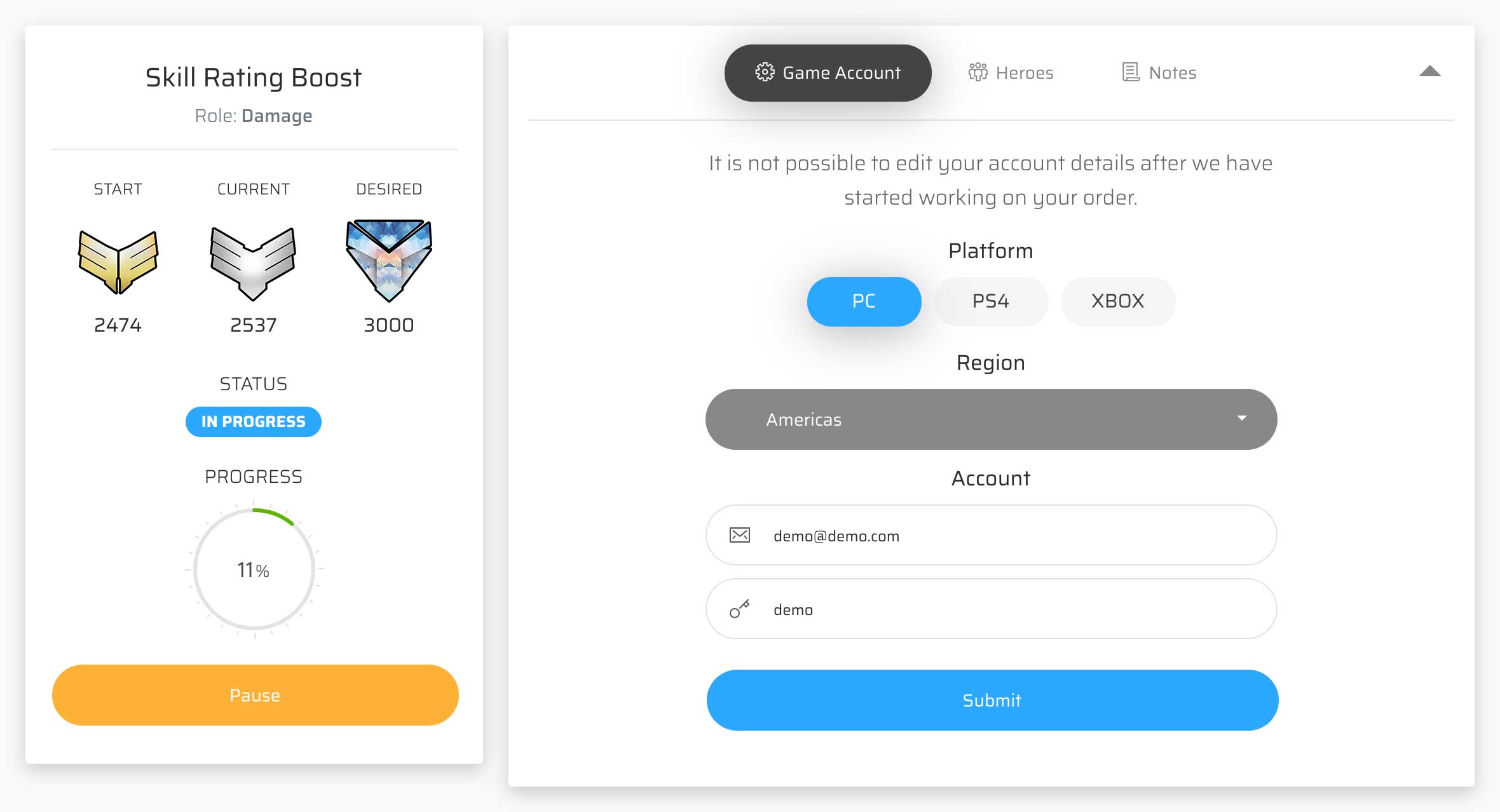 Over here on this page, you will have access to all our order page features which includes your order chat and a notes section to notify your booster of any important information or instructions you have for us.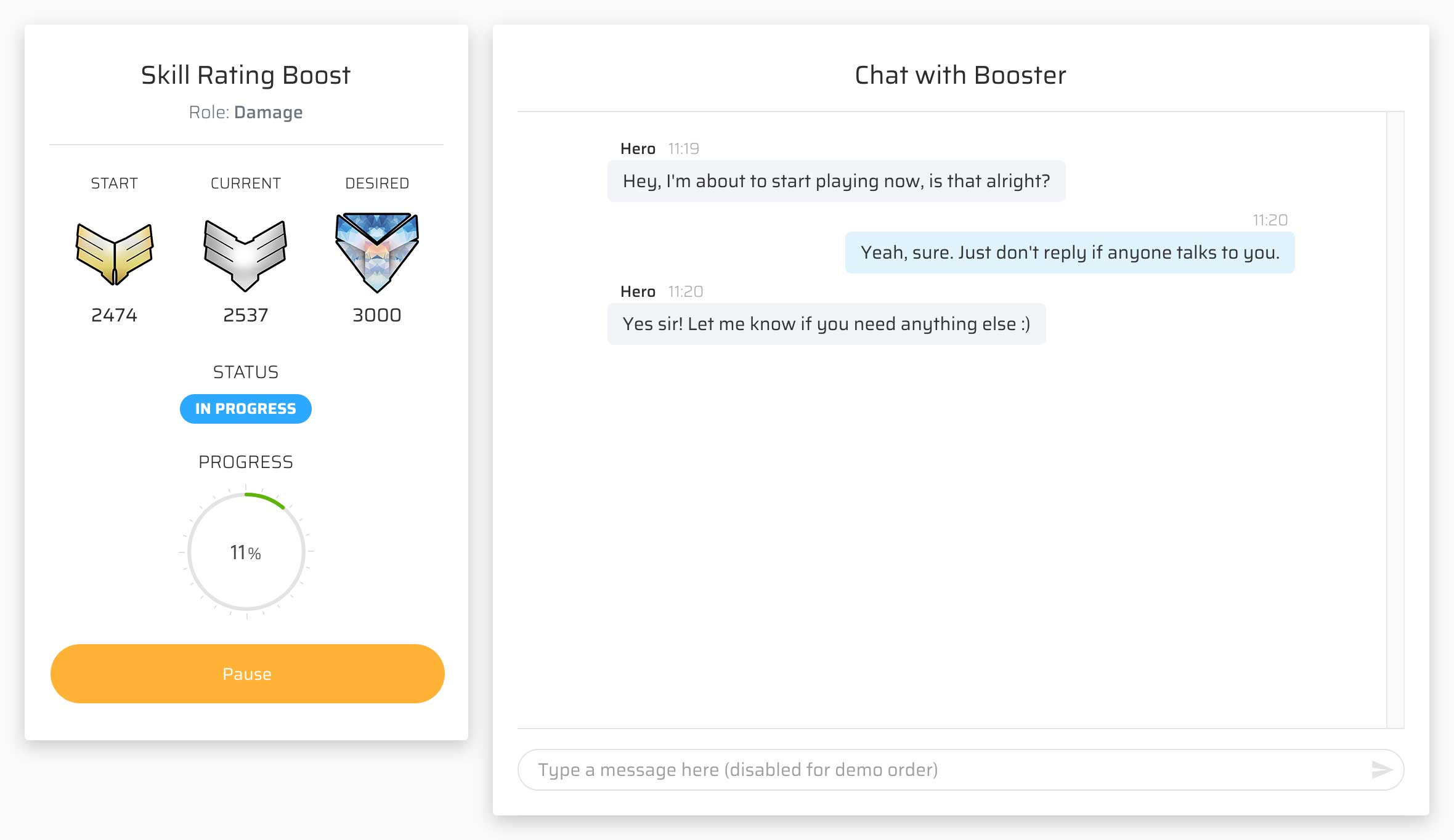 Why Boosting Hero?
We've made it our life mission to serve the needs of the trolled, frustrated, and tired Overwatch players, and those who simply do not have the time to achieve the rewards they want. We talk to our customers so we understand your needs and grievances.
Not only that, but all our Heroes are well trained, professional and make it a huge point to prioritize your satisfaction, privacy, and account safety. We're experienced boosters and we know exactly what our customers want and are concerned about.
And not forgetting, of course, because the world could always use more heroes!